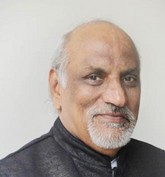 Professor (Dr) Khushal Vibhute
---
Emeritus Professor of Law (Hon)
National Law University Jodhpur (NLUJ) 
Distinguished Visiting Professor of Law
WB National University of Juridical Sciences, Kolkata (NUJS)
Honorary Professor of Law
Maharashtra National Law University Aurangabad (MNLU-A)
Honorary Visiting Professor of Law
Damodaram Sanjivayya National Law University Visakhapatnam (DSNLU)
Dr Khushal Vibhute, who is a recipient of distinction at the graduate and post-graduate studies in law and of Fellowships from the Hague Academy of International Law, Hague (the Netherlands); the International Institute of Human Rights, Strasburg (France), the UN Human Rights Centre, Geneva (Switzerland), and Max Planck Institute for Comparative Public & International Law, Heidelberg (Germany), is Honorary Professor Emeritus, National Law University Jodhpur (NLUJ); Distinguished Visiting Professor of Law, WB National University of Juridical Sciences, Kolkata (NUJS); and Honorary Professor of Law, Maharashtra National Law University Aurangabad (MNLU-A), and Honorary Visiting Professor of Law, Damodaram Sanjivayya National Law University Visakhapatnam (DSNLU).
Professor Vibhute, whose biographical sketch has been included in Who's Who in the World (USA:1999-2018); Great Minds of the 21st Century (USA:2001); One Thousand Great Asians (UK:2002); Outstanding Scholars of 21st Century (UK: 2002); Leading Educators of the World (UK:2005), and Who's Who in Asia (USA:2007; 2017), has been Professor of Law at various Universities of repute in India and abroad, including the University of Pune, Pune (India); National Law University, Jodhpur (India); Rajiv Gandhi School of Intellectual Property Law, Indian Institute of Technology Kharagpur, Kharagpur (India); Addis Ababa University, Addis Ababa (Ethiopia); the University of Technology MARA, Shah Alam (Malaysia); National University of Malaysia, Bangi (Malaysia); Sultan Sharif Ali Islamic University, Brunei Darussalam (Brunei), and Bremen University, Bremen (Germany). He also served as a UNDP Professor of Public Law in Ethiopia. He has also served as the Head of the Department of Law, University of Pune, Pune, the Director for the Centre for Criminal Law Studies, National Law University, Jodhpur, Dean, Rajiv Gandhi School of Intellectual Property Law, Indian Institute of Technology Kharagpur (IIT KGP), and Professor of Law & Director, Amity Law School, Amity University Maharashtra, Mumbai (AUM).
Prof Vibhute has authored/edited eleven (11) books, and has also contributed to sixteen (16) anthologies. He has also to his credit, one hundred and nineteen (119) articles published in reputed law journals across the globe. He has contributed to the ILI's prestigious Annual Survey of Indian Law. Many of his books are published by LexisNexis Butterworths and Eastern Book Company, and are prescribed as textbooks in Indian and foreign Universities.
His latest publications are: PSA Pillai' s Criminal Law (LexisNexis Butterworths, 14th edn
2019); Halsbury's Laws of India (vols 10 & 11): Criminal Law (LexisNexis Butterworths,
2nd edn, 2014/2015), and Halsbury's Laws of India [vols 12(1) & 12(2)]: Criminal Procedure (LexisNexis Butterworths, 2nd edn, 2016), and D D Basu's Criminal Procedure Code, 1973 [vol 1 & 2] (LexisNexis Butterworths, 6th edn, 2017).
He has also participated, with papers, in more than sixty (60) international and national conferences. Professor Vibhute has/is worked/working on various academic bodies (like Board of Studies & Academic Council, Senate) of a number of Universities/Institutes in India.
He has travelled on academic assignments to the Netherlands; France; Switzerland; Germany; Hong Kong; Italy; Ethiopia; Malaysia; Singapore; Brunei, and USA. He, on invitation, also delivered umpteen number of lectures in different Universities/Institutes of repute in India and overseas.
Professor Vibhute is/was a member of the Editorial/Advisory Boards of the Journal of the Indian Law Institute; Asian Yearbook of International Law; Scholasticus; International Journal of Criminal Justice Science; Ethiopian Journal of Legal Education, International Journal of Law and Policy, and Journal of Victimology and Victim Justice.
He is a life member of the Indian Law Institute, New Delhi; Indian Society of International Law, New Delhi; Environmental Scientists Association of India; International Jurists Organization (Asia); South Asian Society of Criminology and Victimology; Indian Society of Criminology; Indian Society of Victimology, and IUCN Academy of Environmental Law, Ottawa, Canada.
He was Vice-President of the Indian Society of Victimology (ISV).
Dr. Shashikala Gurpur Fulbright Scholar
---
Education Qualification: B. Sc.,LLB, L.L.M., NET, Ph. D. , PG Dipl in German , RBP( Hindi), Competent Toastmaster.
Specialization : International Law, Jurisprudence, Legal Research, Biotechnology Law, Media Law, Gender Development & Human Rights, Comparative Law, Law & Social Transformation, Constitutional Law Reform, International Organisations
Dr. Shashikala Gurpur is a distinguished academician and orator having presented more than 200 invited lectures, workshops and seminars in prestigious Universities across the globe. She has had an outstanding career with a wide range of experience in teaching, research and industry. She has more than 26 years of teaching experience which includes tenures in NLSIU, Bangalore, Manipal Institute of Communication, MAHE, Manipal and University College Cork, Ireland. Her teaching and research interests encompass Jurisprudence, Media Law, International Law, Human Rights, Research Methodology, Feminist Legal Studies, Biotechnology Law, Law and Social Transformation besides having guided more than sixty-five Master's and twelve Ph.D. students. Dr. Gurpur has 70 articles/research papers, two co-authored books and twelve book chapters to her credit. She is the recipient of several distinct honours, awards and recognition for her contribution in legal education, gender sensitization and community outreach programmes. Dr. Gurpur has been the member of the Law Commission of India and is currently a member on Curriculum Development Committee, Bar Council of India and Academic Council of National Judicial Academy, Bhopal.
Dr. Gurpur has been instrumental and has made tremendous contributions in the internationalisation efforts at Symbiosis International (Deemed University) especially for the law schools under its banner. The internationalisation efforts include impressive number of international collaborations with universities across the world, students and faculty exchange, international projects like Eurasia, 21st Teach Skills Project, DAAD and Erasmus grants, and membership with International bodies such as IALS (International Association of Law Schools), ASLI (Asian Law Institute), IUCN and GAJE. In recognition of her contributions to the Indian legal academia, she was listed in the book '100 Legal Luminaries of India', by LexisNexis. Dr. Gurpur has also been conferred with the prestigious Annual Kittur Rani Chennamma Award, by the Government of Karnataka, India in 2018, for her work towards the empowerment of women. Dr. Shashikala Gurpur, Director SLSP and Dean faculty of Law has been nominated as the "member of The MCCIA Corporate Legislation Committee for 2020-2022. She has also been invited to be a member of the International Advisory Board of the CCLE( Centre for Common Law in Europe, UCD Sutherland School, Ireland ) for three years. A Distinguished Member Of The Editorial Board Of The Cyberlaw University International E-Journal, Dr. Shashikala Gurpur, is the Editorial Board member of the International Journal of Business & Cyber Security (IJBCS) as well.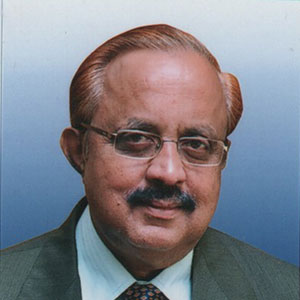 Dr. T.R. Subramanya
---
Prof. Dr. T.R. Subramanya is currently serving as the Dean of CMR University School of Legal Studies (wef 4-4-2018), Bengaluru after serving as Coordinator & Research Fellow at the Centre for Regulatory Studies, Governance and Public Policy (CRSGPP) in The WB National University of Juridical Sciences, Kolkata (2016-2018). Prior to this, he was the Vice Chancellor of Karnataka State Law University, Hubballi (2013-2015). He has also been the Professor of International Law at West Bengal National University of Juridical Sciences; Vice-Chancellor (in-charge), Bangalore University; Dean and Chairman of the Faculty of Law, Bangalore University (2008-2010); Registrar (Evaluation) (2010-2012) and Registrar (in-charge) Administration of Bangalore University (2009). In the international level, Prof. Subramanya has served as Legal Advisor to the Kingdom of Bahrain for over 7 years. In this capacity, he acquired considerable knowledge of the laws and legal systems of the Gulf Co-operation Council (GCC) States and in the practical application of international law at the municipal level. Prof. Subramanya has obtained M.Phil and Ph.D. Degree in International Law from the School of International Studies, Jawaharlal Nehru University, New Delhi (1993).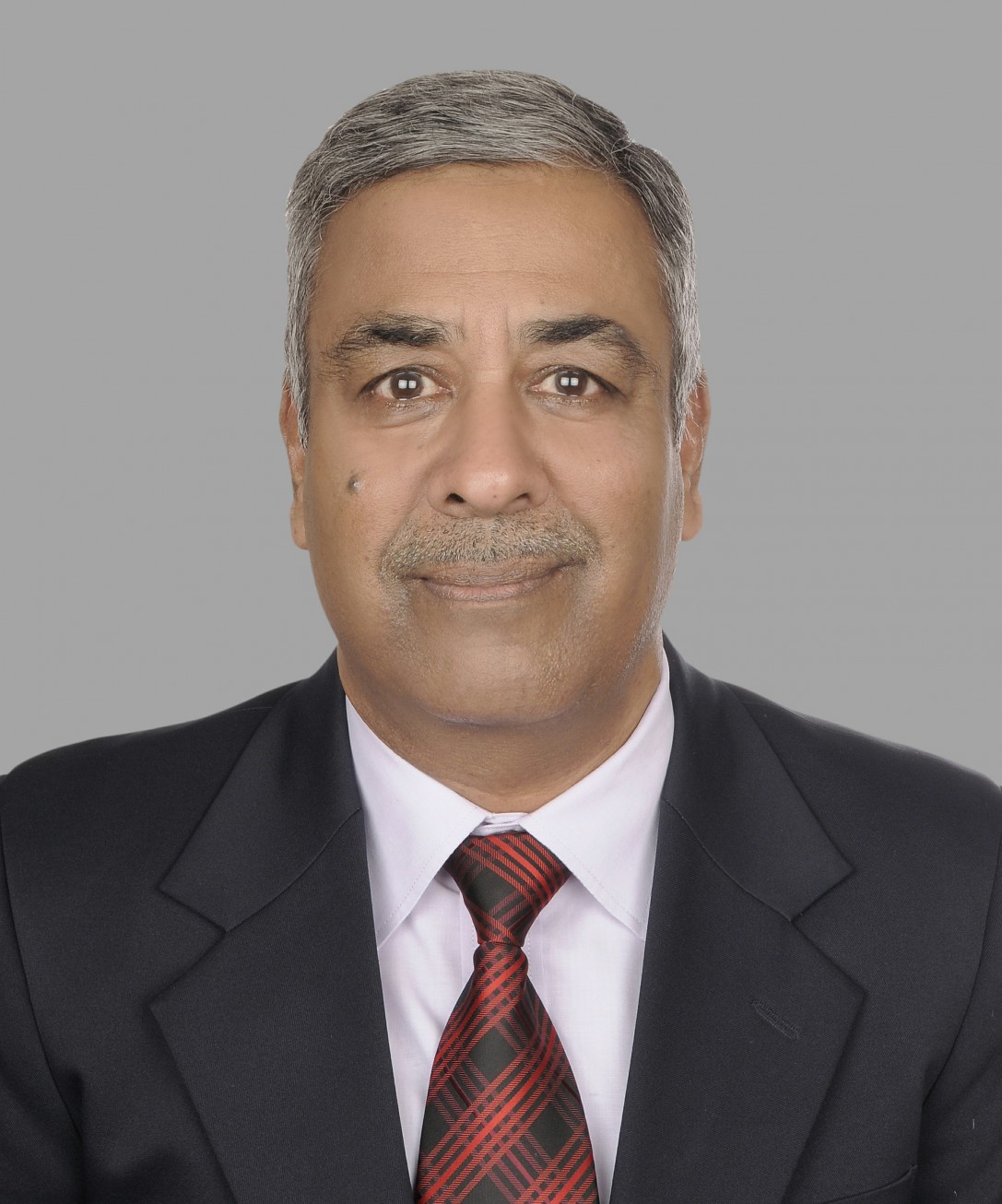 Dr. S K Gupta
---
Dr. S K Gupta is a Post Graduate in Commerce (Gold Medalist), FCS, FCMA, Ph.D. (Corporate Governance) with over 40 years of corporate experience in leadership positions with various public and private sector organizations in the domains of Finance, Costing, Internal Audit, Legal and Company Secretarial functions. He is currently CEO of Insolvency Professional Agency of the Institute of Cost Accountants of India.
Dr. Gupta is a member of the Board(s) of companies as an Independent director. He is a Member of the Corporate Governance, Capital Markets, Corporate Affairs, and Banking and Finance Committee of the PHDCCI.He has chaired and addressed a large number of national and international seminars and conferences. Dr. Gupta is a prolific writer.He has written over 150 articles and research papers which are regularly published in various professional journals. He is currently guiding 5 Ph.D scholars. Dr. Gupta plays Flute. He has released an album of songs and bhajans played by him on Flute.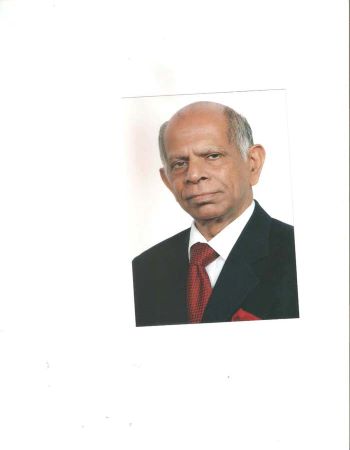 Ambassador K P Fabian
---
Ambassador K P Fabian served in the Indian Foreign Service from 1964 to 2000. As Counselor in Embassy of India Teheran from 1976 to 1979, he witnessed the 1979 Iranian Revolution. As Joint Secretary (Gulf) he was the coordinator for the 1990-91 evacuation of over 176.000 Indian nationals from Kuwait and Iraq, the biggest evacuation by air in history mentioned in the Guinness Book of Records.
International experience includes representing India at IAEA(International Atomic Energy Agency), UNIDO (United Nations Industrial Development Organization), ICAO( International Civil Aviation Organization), FAO (Food and Agricultural Organization), IFAD (International Fund for Agricultural Development), and WFP (World Food Programme).
Fabian has served as India's Ambassador to Finland, Qatar, and Italy.
Post-retirement, Ambassador Fabian held the K. P. S. Menon Chair at Mahatma Gandhi University, Kottayam and was Visiting Professor at the School of International Studies at Jawaharlal Nehru University, New Delhi.
Currently, Ambassador Fabian is Professor at Indian Society of International Law, New Delhi
Ambassador Fabian has published:
COMMONSENSE ON WAR ON IRAQ
INDIA IN THE 21ST CENTURY
DIPLOMACY: INDIAN STYLE
Diplomacy: Indian Style
His book on THE ARAB SPRING THAT WAS AND WASN'T is about to be published.
His podcasts on current affairs are at http://www.ambassador-fabian.com/podcasts/