Career & Professional Development Cell
---
Symbiosis Law School, Pune a constituent of Symbiosis International University is devoted to the progression of knowledge, learning and understanding in the service of society. It is known to train individual minds and globalize their collective vision to generate greater sensitivity and awareness.
The principle body entrusted with the responsibility of managing and conducting the Campus Recruitment in Symbiosis Law School, Pune is the Career & Professional Development Cell. We provide various opportunities so as to ensure a growth oriented student development process. As a part of this, the students are trained, groomed and chiselled to be the best with the combination of managerial and leadership skills and a broad range of professional skills such as advocacy, legal services, legislation, law reforms and advisory.
Throughout the academic year, the Career & Professional Development Cell is responsible to help the students discover their areas of interest. We invite reputed law firms for campus interview and recruitment. Having successfully completed the recruitments for the previous years, we at the Career & Professional Development Cell strive to achieve greater heights.
Recruitment process
After years of rigorous training and internship exposure, it is important that skills and the knowledge of our students are put to fine use. The task of ensuring this endeavour is taken up by the Career & Professional Development Cell. Placement Process at SLS, Follows the stages mentioned below:
After systematic screening process, nearly 100% students get placed with the help of career & Professional Development Cell.
Training and Development Programmes
Increasingly, law firms and chambers recruit applicants who have a portfolio of specific skills to equip them to succeed in legal practice. While talking to the graduate recruitment managers of leading law firms about what they look for in desirable candidates, need to reform it.
Career & Professional Development Cell also endeavours to provide such opportunities to all batches of students to develop skills important for legal professionals.
Resume Writing Workshop
A Resume Writing Workshop was organised by the Career & Professional Development Cell on 7th August, 2017 the speaker of which was a representative of Talent Bridge Technologies Ltd. It was organised for the 5th year BBA LLB students. The workshop was very significant since only few days are left for the various companies to start their recruitment process. The workshop was a great learning experience for the students. All of them participated enthusiastically and managed to clear their doubts regarding Resume Writing.
The workshop was like an eye-opener for the students. Mr. Rohit Lalwani told the students the importance of quality over quantity. He highlighted the importance of not glorifying yourself unnecessarily, but being honest about what you are. He talked about how achievements are not just about winning moots and prizes, but also volunteering for an NGO and helping others. He suggested the students to list achievements relevant to the job and the firm they are applying to. He also advised them to avoid beliefs and judgemental statements. Most importantly he told them to proof-read their Resume at least twice.
Personal Excellence Program
The objective of this program is to bring about personality development with regard to different behavioural and attitudinal factors that have far reaching significance in the direction of personal, institutional and organizational effectiveness.
Recruitment in the Year 2018-19
The year 2018-19 has been an ongoing attempt for all our students, faculty and the Career & Professional Development Cell. The year as of now has been productive in terms of recruitment with an amalgamation of pre placement offers and on campus recruitment offers with industries ranging from corporate, banking to litigation
Some of our recruiters till now are:
​
ACC Cement
Accleya Kale Solutions
Aditya Birla Group
Bajaj Alliance
Bharti Airtel
BNP Paribas
Bodhi Global
CIPLA
Clutch Group
Coca Cola
CPA Global Noida
Ernst& Young
Deloitte USI
Eclerx
GVK
H Energy
HDFC Ergo
JM Financial
ICERTIS
JSW Steel
ICICI Bank
Kirloskar Brothers Ltd.
ICICI Prudential
Kotak Mahindra Bank
IFL Mumbai
L & T Finance
IIFL Private Wealth
Lanco Group
India Bulls
Lunkad Properties
Indusland Bank
Orix Infrastructure
Manupatra
OSC Exports, Gurgaon
Mindcrest
Nomura
New Galaxy
ONGC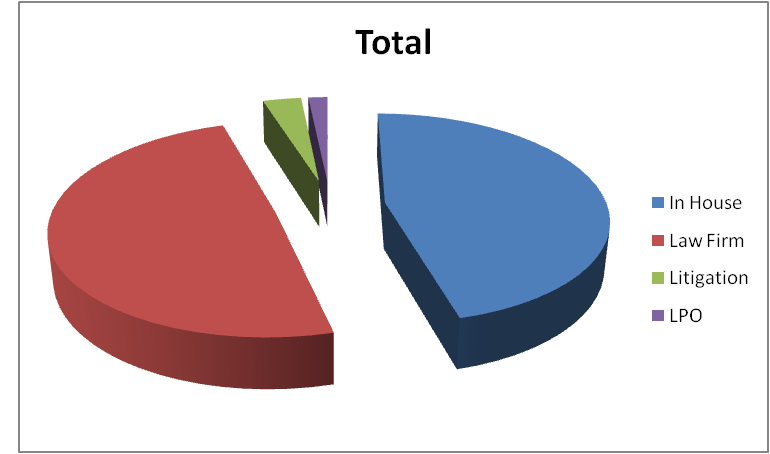 Our Past Recruiters:
| | | |
| --- | --- | --- |
| ALT Entertainment | Bajaj Finserv | Coca Cola |
| Deloitte USI | Green Speed Co Ltd | ICICI Bank Ltd. |
| ICICI Prudential | JSW Steel | KPIT |
| Narayana Health | Nitya Tax Associates | Pernod Ricard |
| Royal Sundaram | Tata AIG | Vedanta |
| Wipro | The Law Point | |
| | | |
| --- | --- | --- |
| AZB & Partners | Tatva Legal | Crawford Bayley & Co. |
| Luthra & Luthra | Mulla & Mulla & Craigie | Pheonix Legal |
| Blunt & Caroe | Karanjawala & Co | DSK Legal |
| Kanga & Co | Dua Associates | ALMT Legal |
| Seth Dua & Associates | Archer & Angel | Bose & Mitra |
| Vaish Associates | Fox Mandal & Co | Veritas Legal |
| Samvad Partners | King & Partridge | BMR Legal |
| Desai and Diwanji | ASK & Associates | Economic Laws Practice |
| ACM Legal | Gagrats & Co. | Anand & Anand |
| Ginodia & Co., Kolkatta | Krishnamurthy & Co. | Hemant Sahai & Associates |
| (KLaw) | Indus Law | Wadia Ghandy & Co |
| Juris Corp | Bharucha& Partners | Kaint & Associates |
| Cyril Amarchand | Khaitan & Co. | Mangaldas & Co |
| Kochhar & Co. | Lakshmikumaran and | Pawan Duggal Associates |
| Sridharan | Platinum Partners | Law Point |
| Satish Manashinde and | Legasis Pune | Associates, Mumbai |
| Meharia & Co. | Shardul Amarchand | MZM,Mumbai |
| Mangaldas & Co. | Narsappa Doraswami and | Singh & Associates |
| Raja | Supreme Court Clerkship | Nishith Desai Associates |
| Vidhi Partners & Associates | | |
Our Team
Dr. Shashikala Gurpur,
(Ex- Officio Chairperson)
Dr. Vaibhav Sonule,
(Faculty Co-ordinator, Placement Cell)
Dr. Gitanjali Shrivastava ,
(Faculty Co-ordinator, Placement Cell)
Prof. Davinder Kaur,
(Faculty Co-ordinator, Placement Cell)
Contact us